THEME : PLASTIC
Those day, there was no Playstation, classic games like Atari in early 1980's only offers extremely low end graphic - I would not even call it graphic, geometric figure would be more accurate word.
in case u can't figure out the above, those are 2 tanks on a plain large green field trying to shoot each other off




Forget about 3D, it was not there yet for another 15 years. The only 3D games available is real life 3D. Yes, traditional plastic toys, spice up with some creative imaginary thought - should not be a problem for kids.

Despite kids these day falls into the dark side of

MMORPG -
Massively multiplayer online role-playing game

I'm glad to see my 7 years old kid still have strong imagination playing plastic toys.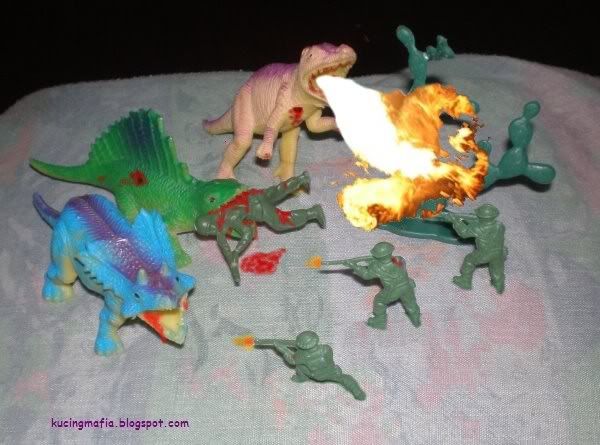 ********************************************
******************************************
PhotoHunt